Info regarding print sales
All prints come signed in editions of 9+1 or non edition posters, printed on Hahnemühle Fine Art Baryta 325 gsm. Standard sizes available are 30x40 cm and 40x60 cm, for other size please send an email and it can be sorted out. Photos are delivered unframed.
Prize for 30x40 signed/edition print: 1800 sek.
Prize for 40x60 signed/edition print: 2200 sek.
Prize for poster, non edition signed print: 700 sek.
For inquiries about a purchase, please send an email to simonrehnstrom@gmail.com. Happy browsing!
Volvo parked in Corktown, Detroit
Photograph from the series 'Detroit, Resurget Cineribus'. Taken during winter 2018 on a trip where I walked the streets of Detroit, looking to capture the feel of the city after years of financial struggle.
Edition print 9+1
Misty castle garden
Photographed at Drottningholm Slott in Stockholm during an unusually misty fall day.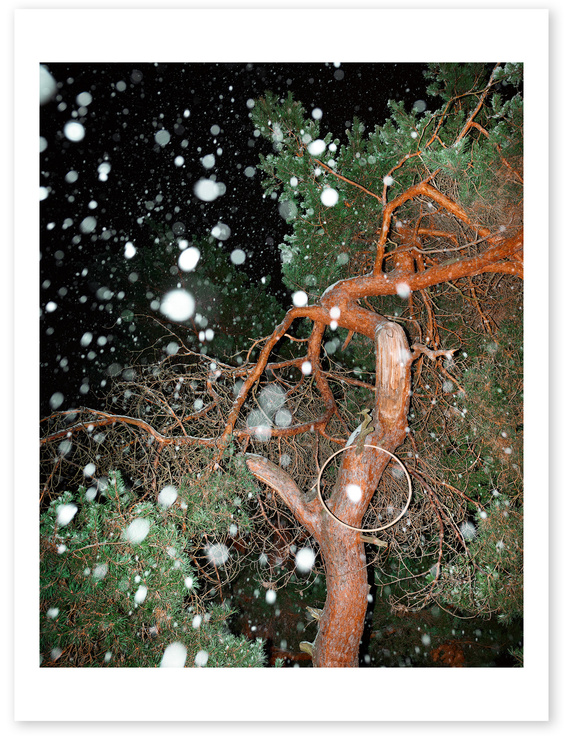 Wintry tree
I had walked past this tree during spring and photographed it then, the snow however added another dimension to it, the playfulness of the ring in the tree clashing with the harsh winter climate.
Watching the bridge roll in
I photographed this man as he was watching the massive "Golden bridge" being shipped in from China to the inner city Stockholm. I complemented him on his choice of binoculars, and he informed me they were old ballet binoculars from the soviet.
Men's quality pant sale
Photographed in Detroit, 2018. A man working in a clothing store takes a break to smoke his pipe. A detail I did not see when taking the photograph was the measuring tape hanging around his neck.
Edition print 9+1

Before the birds came
This was photographed in the fall, at a bird watching house at a popular outdoors location outside of Stockholm. Outside the normal bird watching season, the scene seemed to be in a resting mood.
More prints will be added soon.